Opal OH2
Regular price

Sale price

$79.00
Deposited carbon dynamic units, patented SVAS, a detachable design, full-range sound reproduction, and a high purity OFC silver-plated cable. With its multiple colors and active lifestyle design, the OH2 IEMs is perfect for those on the go.

Share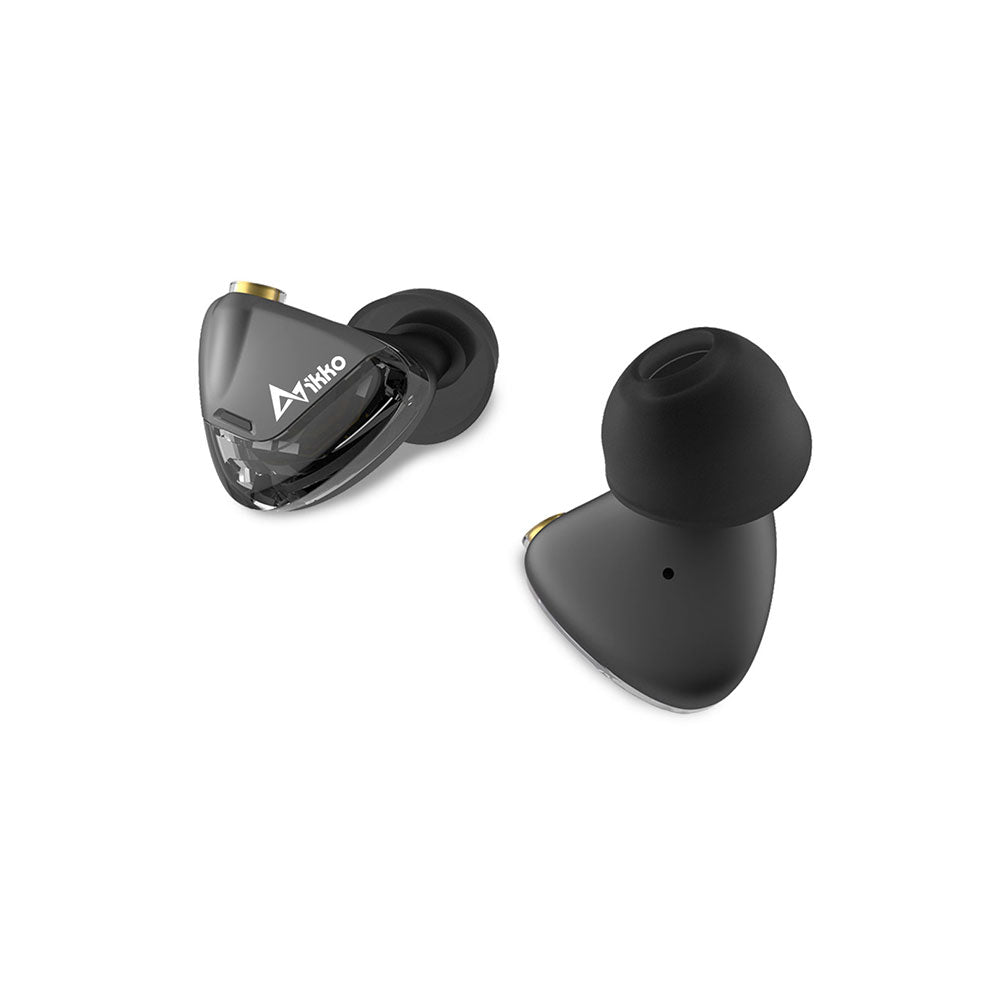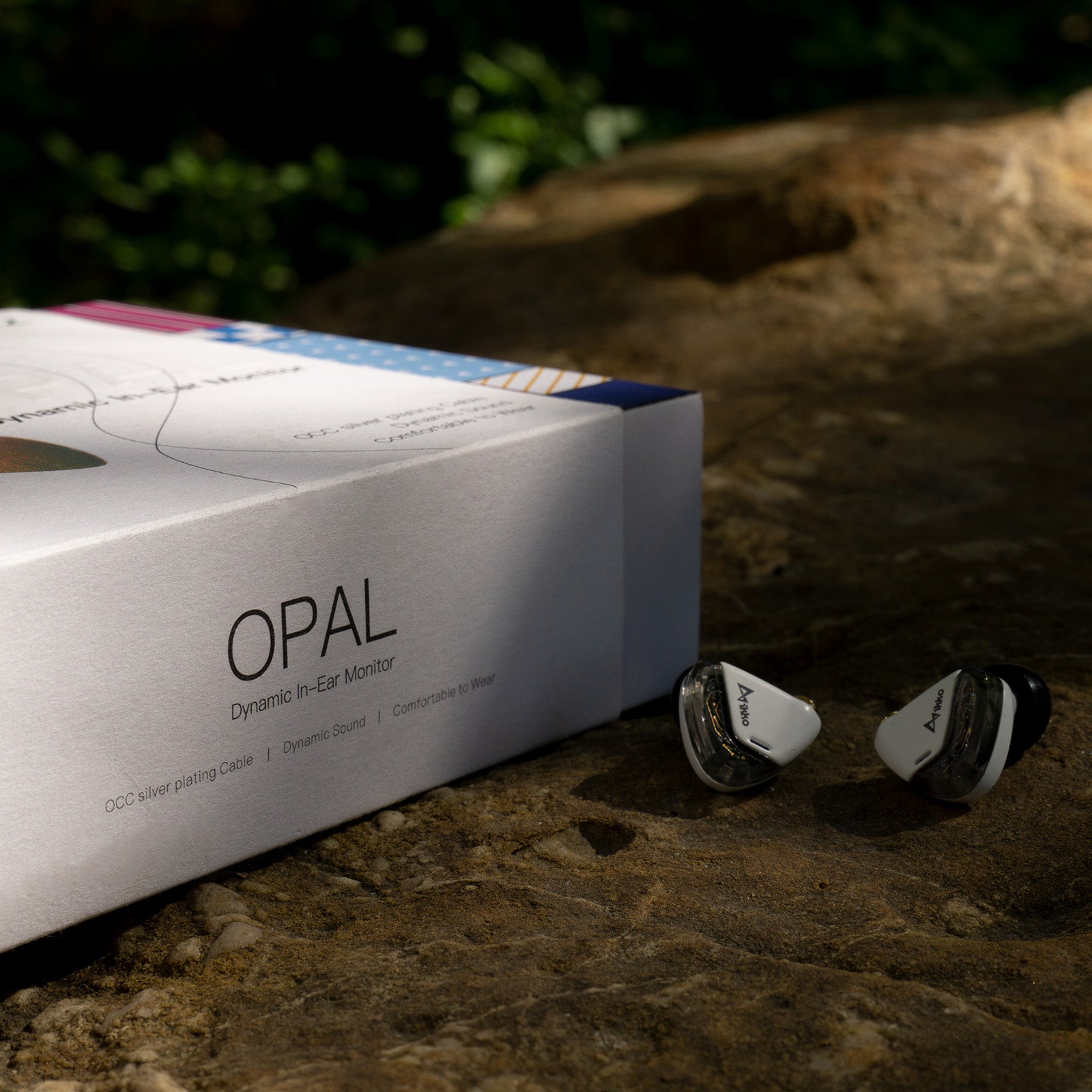 Product Specifications

Compatibility: MMCX
Sensitivity: 100dB
Impedance: 32 Ω
Dynamic Driver: Deposited carbon nano diaphragm
Material: Metallic and high-transparent polycarbonate
Frequency: 20Hz-20KHz
ONE-YEAR Warranty

The OH2 comes with a 1-year warranty from the date of purchase.
The warranty covers any defects in materials or workmanship under normal use.
We reserve the right to repair or replace any defective product under warranty.
SHIPPING

We provide Free standard international shipping orders over $99 / Express international shipping orders over $299.
Five colors available
The OH2 features a stylish color, giving the IEMs a vibrant and dynamic look that can be matched with different outfits and moods. Your earphones will be a perfect match for your daily life. Let music move with you!
Deposited carbon dynamic driver (32Ω)

32Ω deposited carbon dynamic units enhance the penetration and resolution of the treble, highly restoring the full range of sound.

High-purity silver-plated cable

iKKO always emphasizes high-level comfort. The oval nozzle design is better for reducing pressure in the ears, which sets you free from soreness even after long-term wear.

Perfect fit with ergonomic design

The cable has 2 strands of high-purity silver-plated copper wire with MMCX connectors, tested for durability without compromising sound quality.
Separating Vector Acoustics System
Adopt a unique Separating Vector Acoustics System technology. The precisely designed cavity structure optimizes sound volume, reflection, diffusion angles, and unit performance in limited space.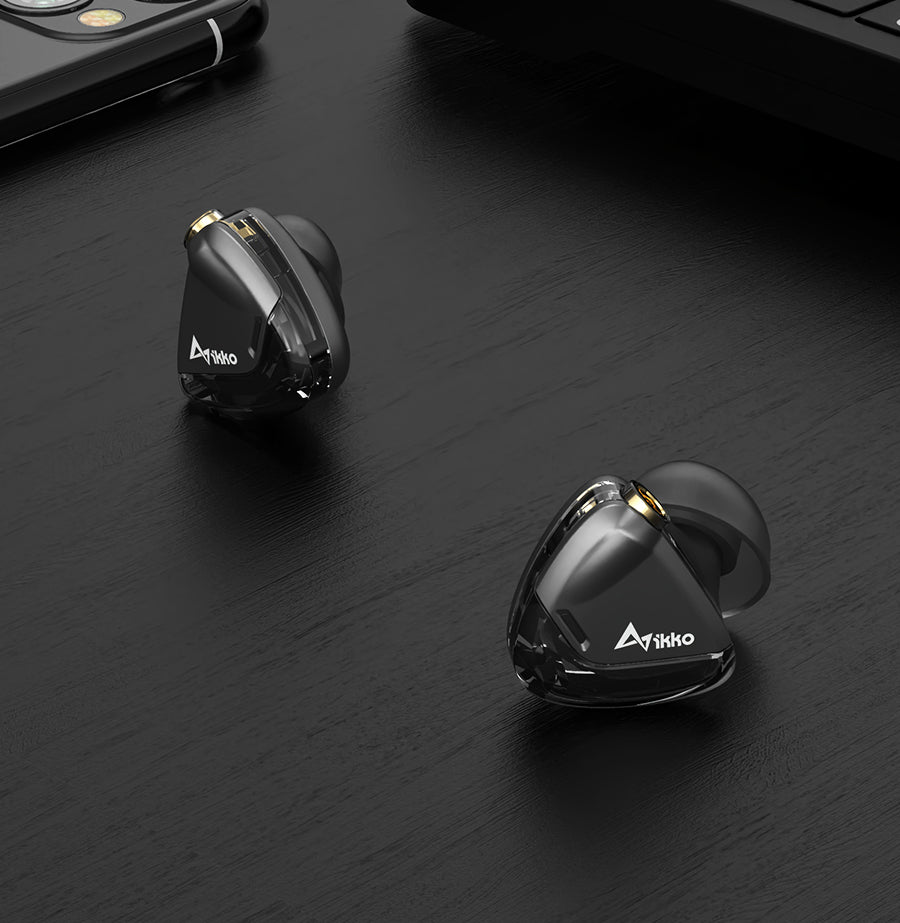 24K immersion gold PCB with transparent housing
Features a 24K immersion gold board that optimizes micro-current, along with ultra-low resistance FPC and a unique cavity connection design that improves transmission rate more effectively. The transparent part of the earphones adds to their high-tech feel.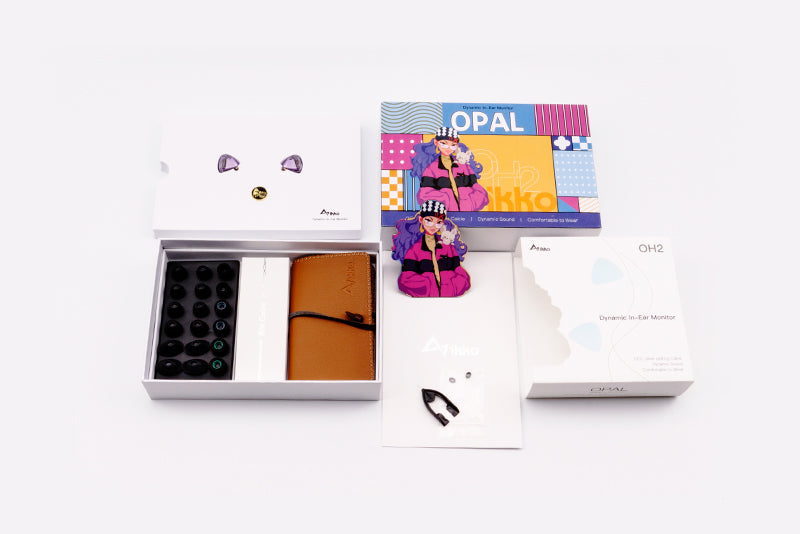 What's in the box?
1 * iKKO Gems OH2
1 * MMCX 3.5 mm cable
1 * Spare Protective Grids
1 * Storage Case
1 * iKKO Fox Brooch
1 * Quick Start Guide
6 pairs Silicone Ear tips
3 pairs Foam Ear tips
Excellence sound
I am not a expert on this field, but I think the human sound is outstanding. Nevertheless, the background music like musical instrument sometimes are covered by other sound. But I would consider it as your company trait range.
Beautiful design and superb sound for the price.
It has a natural and clear sound. The bass and mids are well tune enough to be enjoyable but the highs are my problem with these, it's not sibilant or piercing but for some reason the electric guitars doesn't sound that good and I can't enjoy the majority of rock music in playlist because of that.
The imaging is good but the soundstage is average.
Overall a great IEM as it can produce an enjoyable listening experience for the majority of genres just not on the rock or heavier side.
Great entry-level headset with a great out-of-the-box experience!!!
Очень интересные динамические наушники со звучанием словно обработанным стерео расширителем. То есть звук словно идет ото всюду и слушать их комфортнее все будет исключительно в фоне, пока вы занимаетесь другими важными делами. А так посадка удобная, а комплект - богатейший. График АЧХ вынесу в фото. Подробнее на ресурсе SyncerTech. Ну а кто любит скидки и распродажи - заглядывайте в мою телегу KVPokupok
Шикарная подарочная упаковка. Магнитик и значок. Кабель очень хорош. Удобнейшая насадка. Звук очень и очень приличный. В сцене хватает воздуха. Мне чуть чуть не хватает разрешения. Но это скорее придирки, избалованного меломана. Своих денег стоят однозначно. Покупал в черную пятницу с жипнющим промиком и монетами за 2800. Сейчас таких цен нет, но и тысячи за 4 наверно бы взял.
Let customers speak for us