Spirit MC01 Microphone
Regular price

Sale price

$299.00
The MC01 microphone is a professional-grade audio solution designed to meet the diverse needs of content creators and audio professionals.

Dual Microphone System: Equipped with two ECMs and one MEMS microphone, the MC01 delivers superior sound quality. This combination ensures detailed and clear audio capture, crucial for professional recordings.

Versatile Recording Modes: The MC01 offers two distinct modes: noise reduction and open recording. The noise reduction mode is perfect for minimizing background noise in busy environments, while the open recording mode captures the natural ambience, ideal for settings where a more authentic sound is desired.

Advanced Noise Reduction: The microphone features 'directing noise reduction' technology. This advanced approach focuses on isolating the main sound source, enhancing clarity, especially useful for vlogs, live gaming, YouTube videos, and interviews. It ensures that the primary audio is captured without distracting background noise.

Efficiency for Content Creators: The MC01 minimizes the need for post-production editing, a significant advantage for professionals. This efficiency saves time and effort, allowing creators to focus more on content rather than technical adjustments.

Design and Usability: Designed with professionals in mind, the MC01 is not only high-performing but also user-friendly. Its sleek design and portability make it a reliable choice for both studio and fieldwork.

The MC01 microphone addresses the critical pain points of audio professionals and content creators, offering a blend of quality, versatility, and advanced technology, all essential for producing high-quality, clear audio in various recording scenarios.
Share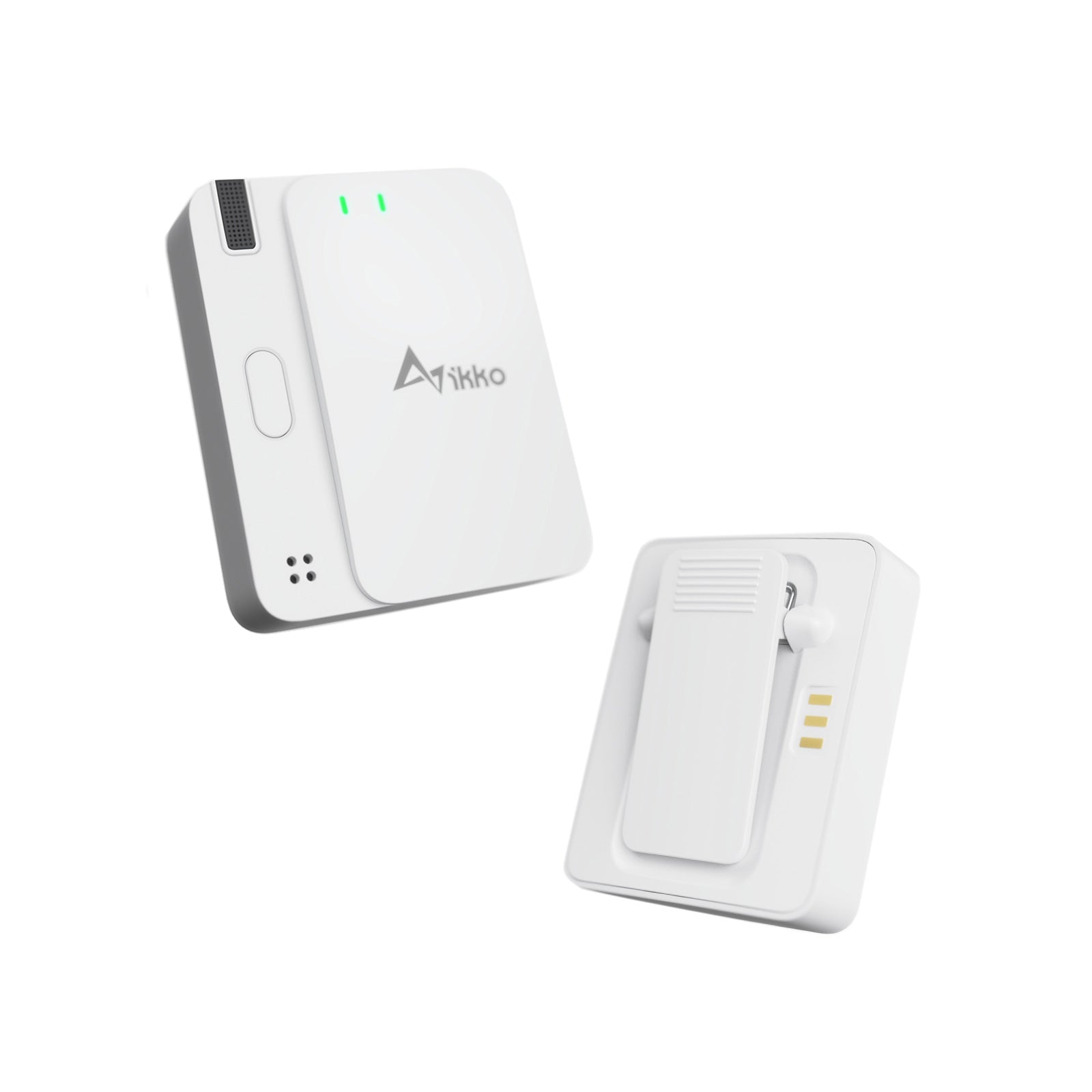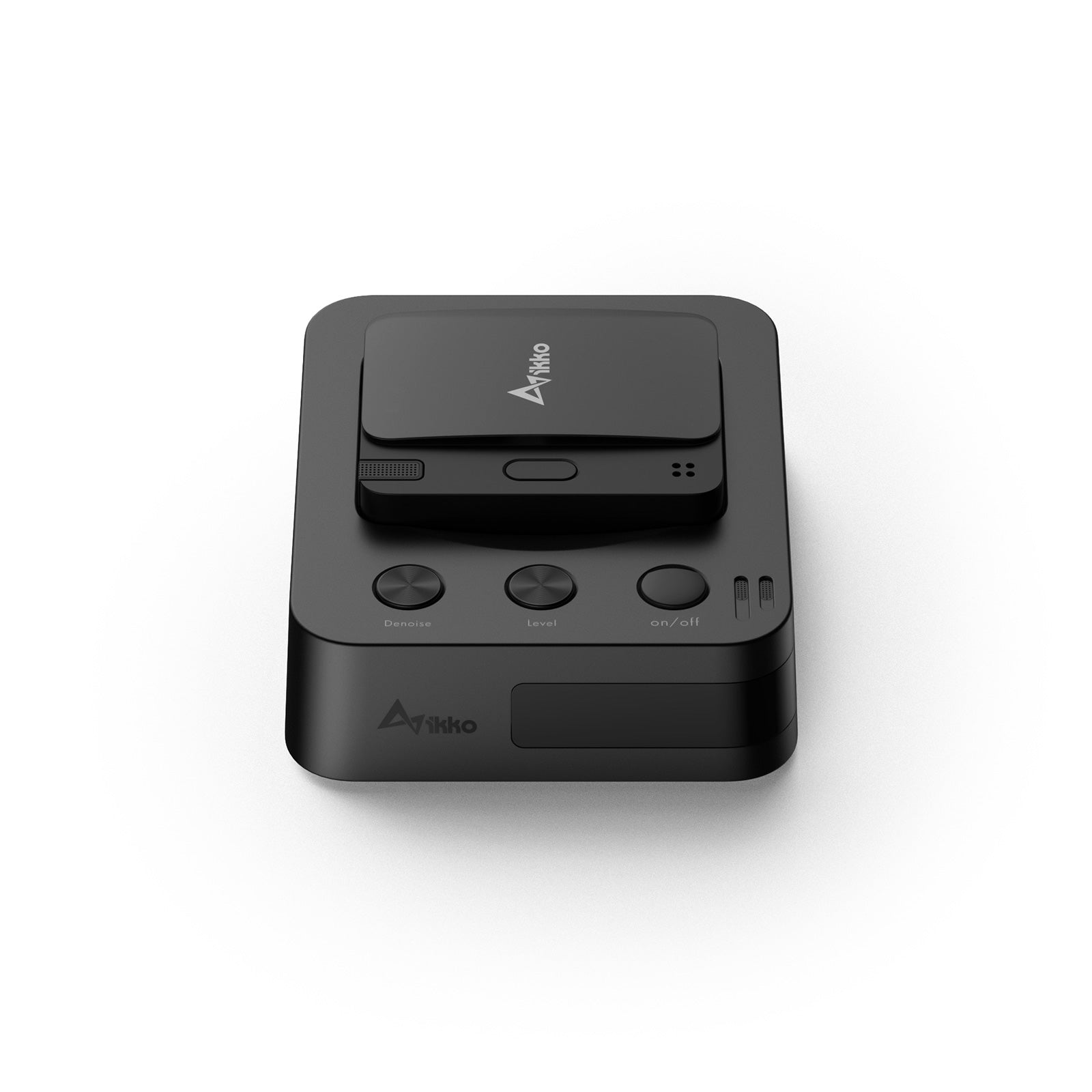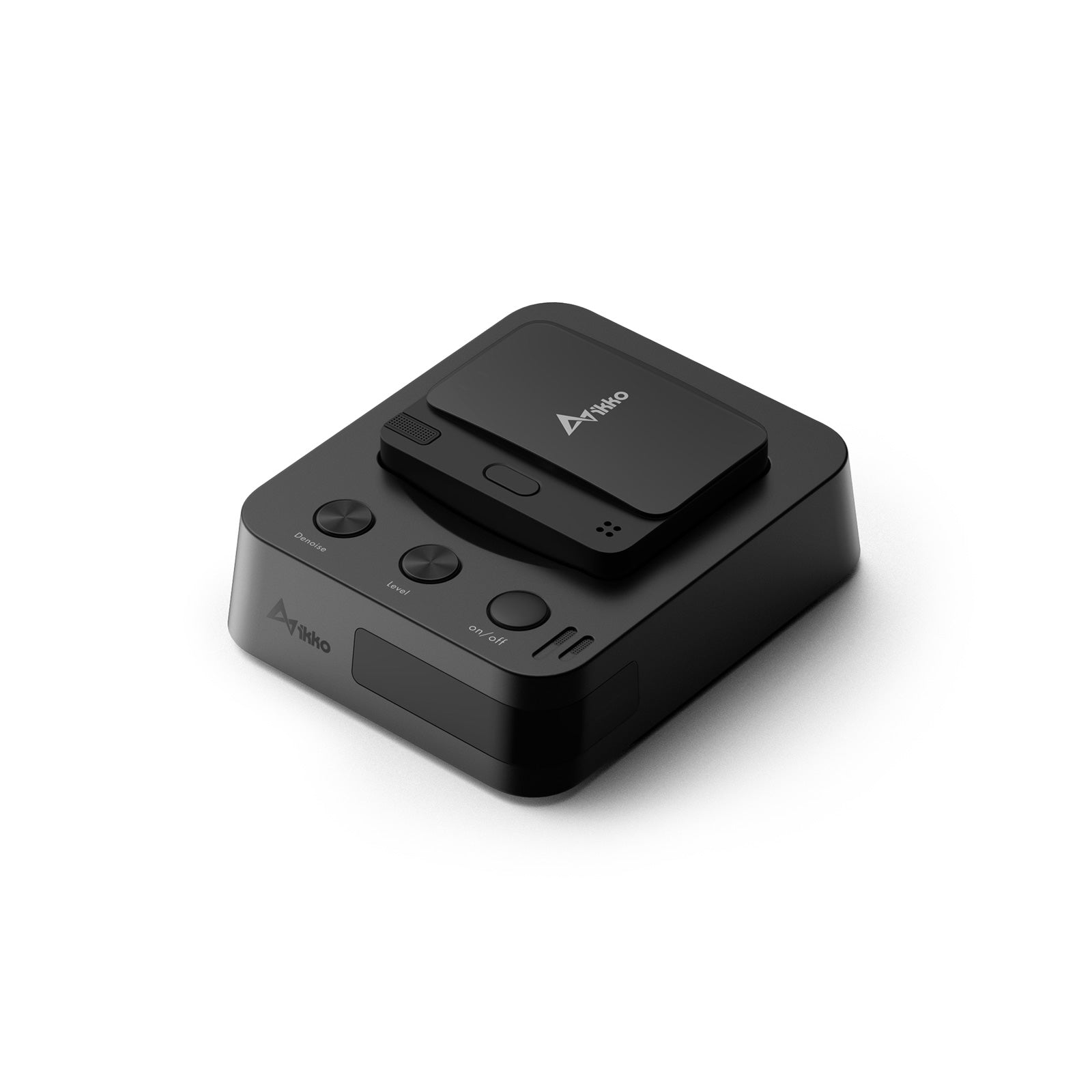 Product Specifications

Single Item Dimensions:
- Receiver: 79*63*20mm
- Transmitter: 45*37*10mm

Weight (Single Item):
- Transmitter: 20g
- Receiver: 63g
- Total: 83g

Microphone:
- Two 6mm high-performance microphones
- One high-performance silicon microphone
Main Control IC: SNC8600
Input Interface: Type-C port
Output Interface: 3.5mm in-ear monitoring port + stereo recording cable
Display: OLED screen display
SNR (Signal to Noise Ratio): 95dB
THD (Total Harmonic Distortion): 0.1%
Frequency Range: 20~24KHz
Compatibility: Android, iOS, Mac OS, Win10, Cameras
Transmission Distance: 100m
Transmitter Single Use Battery Life: 6 hours
Total Battery Life with Full Charge for Transmitter and Receiver: 9 hours
Noise Reduction Levels: 5 levels - 25dB, 29dB, 33dB, 37dB, 41dB

Battery Capacity:
- Transmitter: 220mAh
- Receiver: 600mAh

Charging Time:
- Transmitter: 3 hours
- Receiver: 5 hours
ONE-YEAR Warranty

1-year warranty from the date of purchase.
The warranty covers any defects in materials or workmanship under normal use.
We reserve the right to repair or replace any defective product under warranty.
SHIPPING

We provide Free standard international shipping orders over $99 / Express international shipping orders over $299.
What's in the box?
iKKO Spirit MCO1 Microphone
Type-C to USB Adapter Cable*1
Type-C to Type-C Adapter Cable*1
Type-C to Lightning Adapter Cable*1
3.5mm to 35mm Recording Cable*1
Lavalier Microphone*1
Camera Hot Shoe Mount*1
Magnetic Disc*1
Warranty Card
User Manual